HR-UV offset printing
HR-UV is THE technique that offers numerous possibilities thanks to the immediate reactions of inks under UV light. Instant drying offers a result that's glistening and bright, without constraints related to the medium.
Whether the paper is white, colour-impregnated, metallic or synthetic, all may receive print without the need for a hypothetical drying time and without fearing an uncertain final result.
No colour limits, even white becomes a colour, thanks to this technology that we have mastered, from pre-press to final press, since 2014.
Furthermore, your printed documents may be enhanced by full or partial surface, high-gloss varnish. The contrast is truly astounding.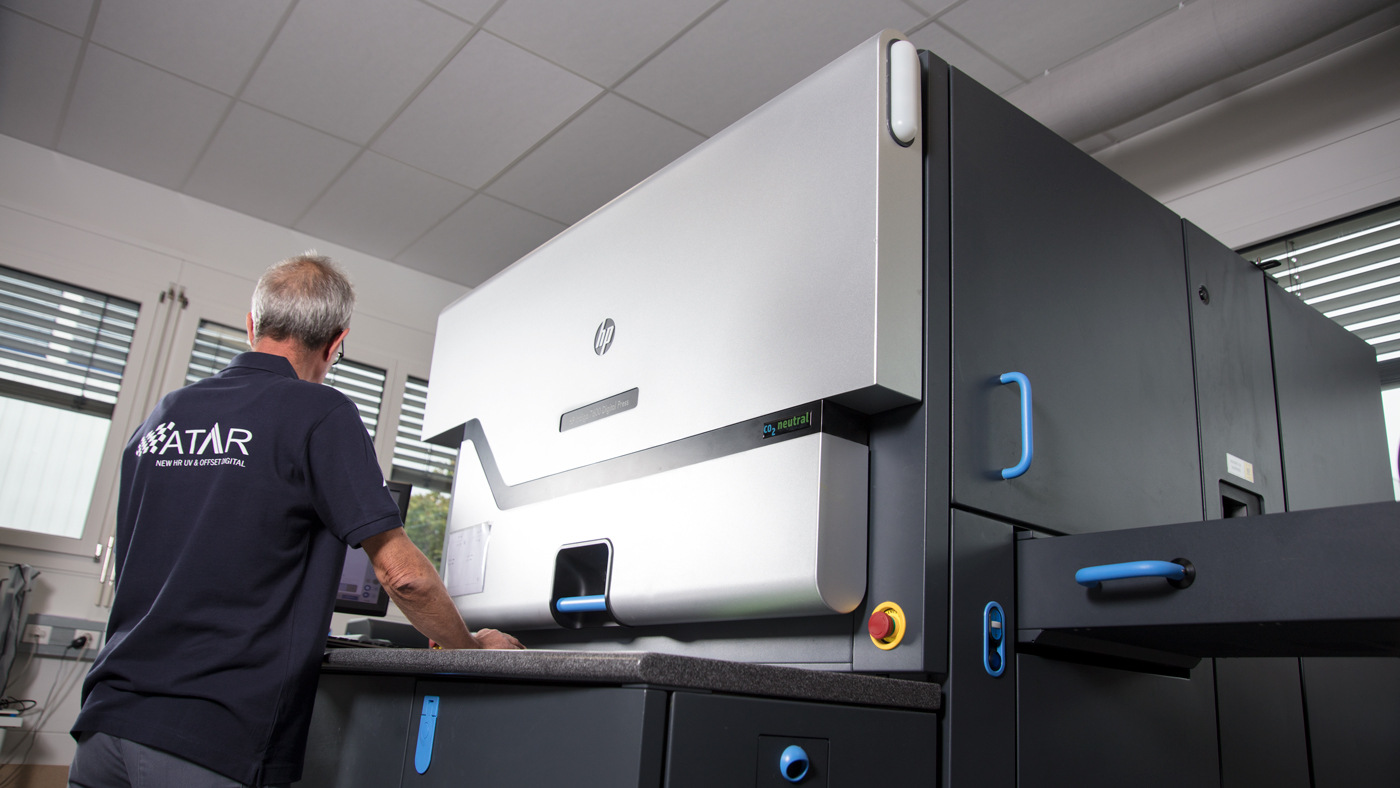 Offset digital printing
Unlike traditional digital printing, here, we work with ink and not toner. Thus, we are able to offer the possibility of printing in seven colours, opaque white, Pantones®, varnish.
All these techniques make it possible to increase the strength of your colours and improve the result of half-tones and pastel colours.
Ink, yes… but we maintain all the flexibility of the digital world, notably speed of implementation, the possibility of printing small quantities, and personalisation.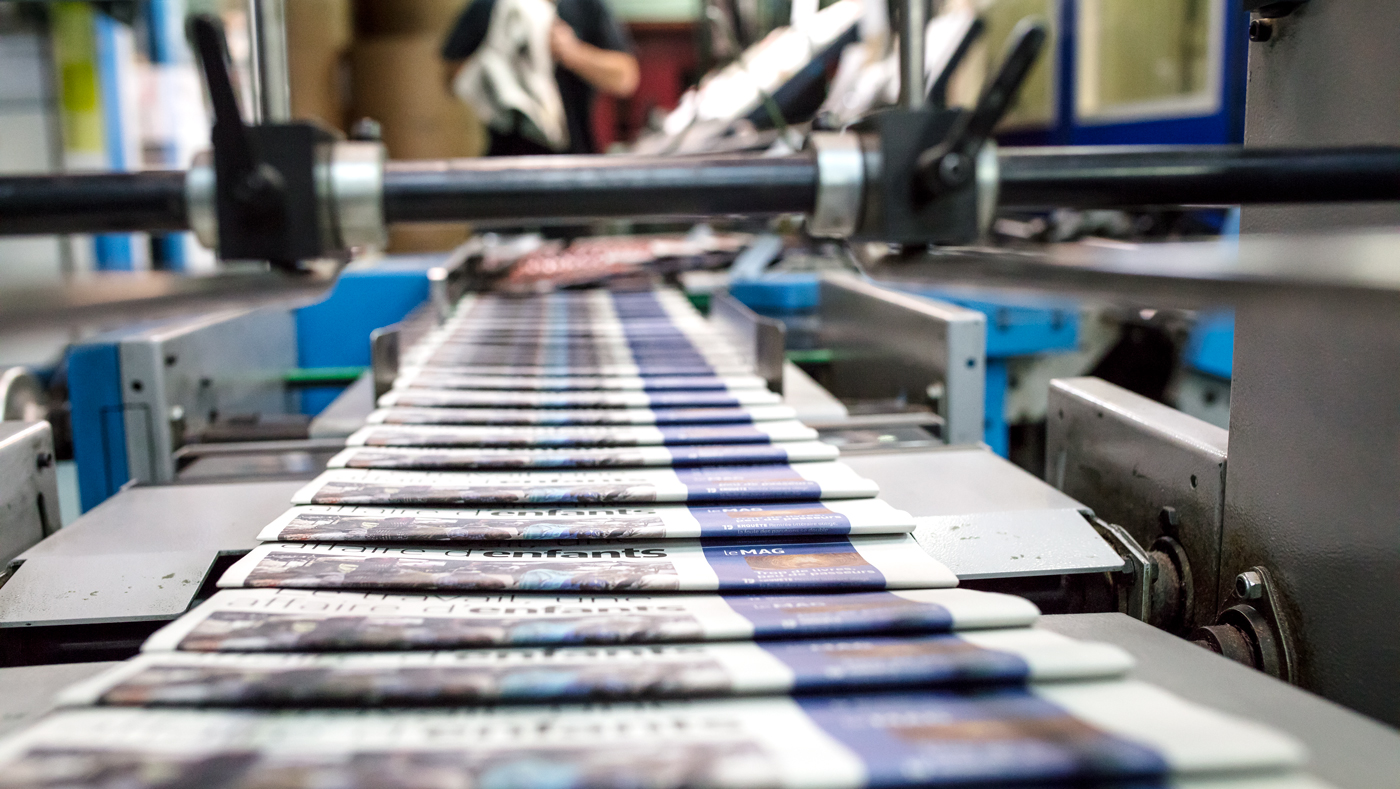 Rotary printing




 

Everything starts with a continuous reel of paper, and everything is printed, folded, addressed and packaged at the end of the production line. Fast, efficient and quality-tested, this technique makes it possible to guarantee that your information is sent in record time, thanks to a method that has largely proven its reliability at Atar.
While some think that the written press is dead, this is not the case at Atar; this is why we offer, with conviction, numerous possibilities for printing and formatting on the last rotary press in Geneva.
Customised solutions
Customisation is our specialty.
We master mediums, technologies and finishing.
Multitude of products
With our different printing technologies, we are able to print and bind: stitched brochures, glued brochures, sewn brochures, wiro-bound brochures, full-page books, leaflets, posters, flyers, business cards, slip covers, envelopes and numerous other products, the list is not exhaustive.
Contact us to assist you with your most varied and sophisticated printing projects.
Expertise
Our consultants are available to assist you with your projects and to guide you through the numerous options available.